Woulda, coulda, shoulda doesn't get it done.
Certainly not in the equity markets.
So I won't kick myself for not getting on board the Disney train yesterday: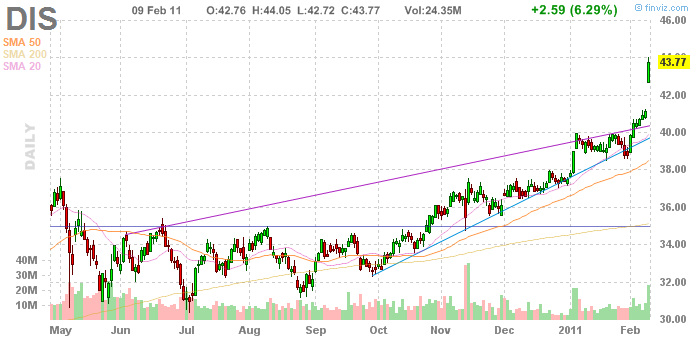 Though that was a nice pop for DIS, in the end I just didn't feel either bullish or bearish on playing their earnings. I'm not mad about missing this trade, because I still like the idea of increased volitility before spring. That's where I want to commit my trading capital!