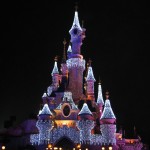 With the stock market seemingly in a permanent melt-up phase, surely it couldn't hurt to make a bullish options play on Walt Disney, which reports fourth quarter earning after the bell tonight, right?
Well, I for one just don't see any edge in it, so I have decided to sit on the sidelines and just watch what happens with this one.
Look at the fantastic run-up DIS shares have had in the last week: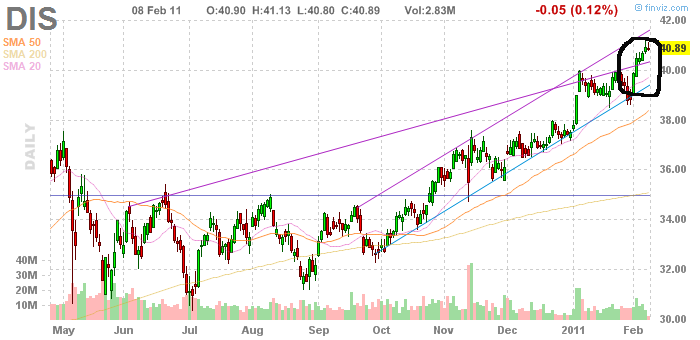 I'm always very leery of jumping on board a stock that is pushing the upper end of its trend channel. And on the other hand, I'm not really a bear when it comes to this stock, and I'm not in the mood to stand in front of more runaway trains like I did with Baidu last week.
So for the time being, I'll be on the sidelines until I find something where I really think I might have an edge. And when I do, you'll be the first to find out!