I mentioned back in February that Thompson's insider buy ratio chart is worth looking at if you are in the game of calling market tops and bottoms. And with 20-20 hindsight it does indeed seem that this chart peaked with the February market top:
Now I don't think corporate execs really had that much to do with the Middle East situation, and they certainly had no advance warning of an earthquake in Japan, but still the February peak looks like good timing to me.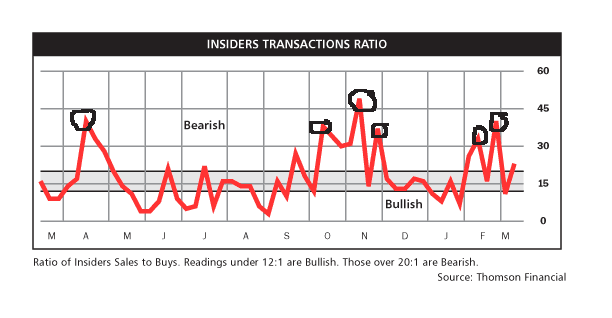 Note that last April's peak was also a valuable warning. However, the October peak and the second November peak were falso warnings, while the first November peak coincided with a three-week market slide following the election that was erased in December.