On October 21st, I reported on how David Einhorn pulled the plunger on Florida real estate developer St. Joe, and how contrarians could get a 7% return if the bet on a gap fill.
Well, it took a couple of months, plus a trip through the wilderness of new 52 week lows, but that gap did fill (on news of management changes), and the contrarians were rewarded with nice profits: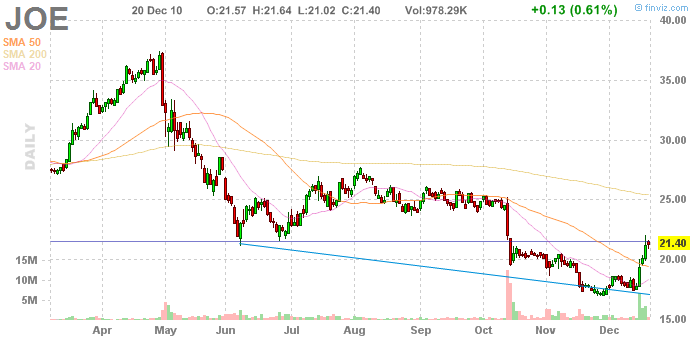 I will be off until January 3rd, hopefully enjoying the Christmas and New Year holidays, but I will be eagerly looking for good opportunitues like this next year! See you then . . .