I don't know if we can call last week's action in St. Joe a classic gap,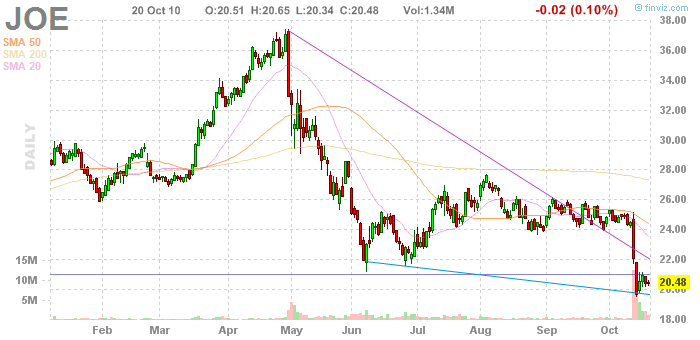 . . . more like a continuous meltdown. What happened was influential investor David Einhorn announced at a conference that he was shorting the company, describing their Florida developments as "moonscapes." Joe's largest shareholder, Barry Berkowitz retorted that he was going to buy more, up to 100% if possible. So it looks like we have a classic debate on the likelihood of a recovery in that ever-popular commodity called Florida real estate.
You could consider last Wednesday's close at 22 a gap to shoot for and you will get a 7.4% return when it fills.