Weekly updates on the state of the latest downtrend have been posted here lately, along with my own warning to tread lightly on bullish trades until the trendline is broken on a close.
The value of this approach to trading is shown by looking back to the end of the spring rally, and using the same method: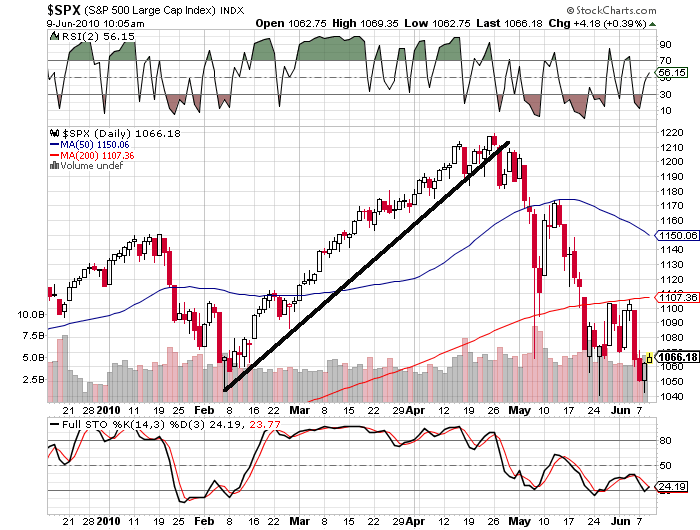 The uptrend line was taken out on the close on April 27th, just one day after the market peaked at 1220. While selling out at the close that day (1182) wouldn't have seemed like much fun at the time, you would have been smiling retroactively!
Drawing these trendlines and then basing your strategy around them is a very viable means of taming the uncertainty that rules everyday market fluctuations!