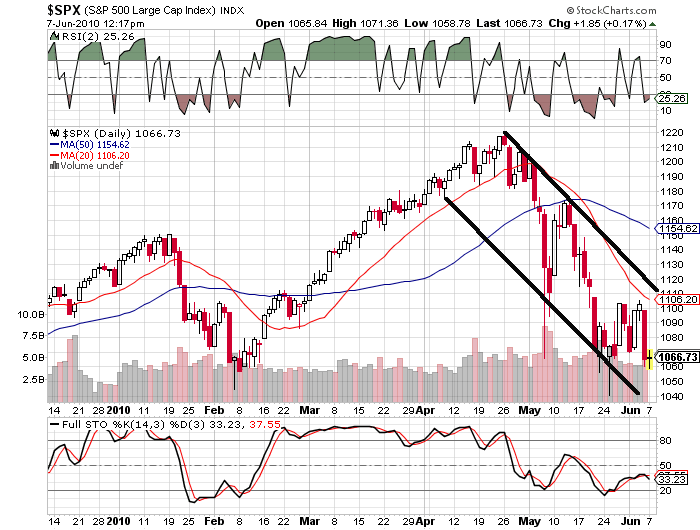 We are now six weeks from the market high when SPX touched 1220 on April 26th. The important levels to watch on any bounce are all coalescing around the same area; the top of the trend channel at around 1110, the 200 day moving average, which has provided strong resistance in the last week is at 1106, and there is a gap at 1115 that could be filled.
On the downside, 1040 looks like the next meaningful number; we may yet see it tested as early as later today. 1040 is both the current lower bounds of the downtrend channel, as well as the intraday low of May 25th.
Be careful with your long trades until this downtrend channel is definitievely beaten!