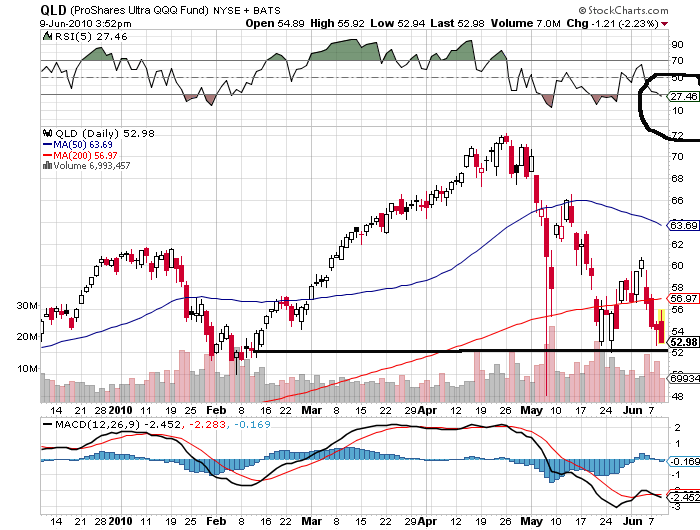 Well, for a short, strange to say I am now fully invested on the long side as my go to trade in QLD fired with a RSI (5) buy signal under 30. I picked up 200 shares at $52.98 just before the close.
Interesting to note that there was no corresponding RSI (2) buy signal in any of the S & P funds, which is unusual.
Bearish as I am, this doesn't look like a bad pickup, as support hovers just below the purchase point. We shall see.
Lets hope for a bounce, and soon!