The last time I looked at Game Stop, I was led to comment on the gappy, almost random type of trading it was providing. An updated look at the chart shows something not seen every day: all the important moving averages (20-50-200) have converged right at $23: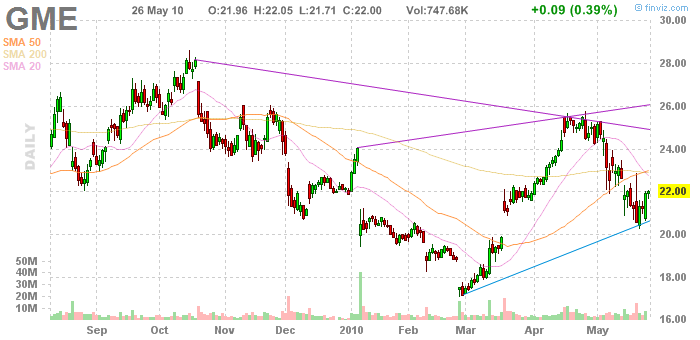 Also note that GME never quite filled that gap just under $20 when it was under pressure last week.
If you buy into the theory that the MA's might provide resistance, with the stock trading at $22 right now, you could short it and have about a 2:1 risk/reward setup shooting for that mid-March gap to fill.