Gamestop, the mall based purveyor of video nonsense for folks half my age, used to be a stock I traded frequently. A look at their chart now shows a company prone to almost random looking gaps: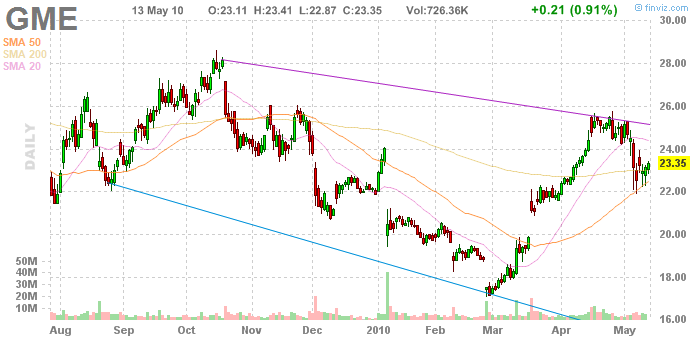 For those fans of the bromide that "every gap must be filled," it looks like almost every gap on the chart has already been filled, except for two: the large drop from $28 in mid-October, and the rise back above $20 in March.
Any guess on which of these is the next to go?