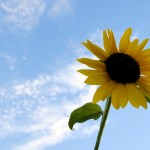 The dream of pain-free easy summer trading has turned out to be just that — a dream. With this being the last day to trade August VIX contracts, I closed out my open positions for a nice hefty loss of almost $2,500.00.
I'm going to chalk this up as a live-and-learn experience. And since misery loves company, I am very mindful that trading has been very painful for a lot of folks in the past month or so.
If there is at least a little positive spin to put on things, my summer trading (if you count the start of "summer" as the US Memorial Day weekend, as many do has now attained a grand net loss of $64. The S&P500 in the same time period is down -10.4%. So, by that measure at least, I am protecting my capital.
And the current enviornment may hold more opportunities before the equinox arrives on September 23. Stay tuned!