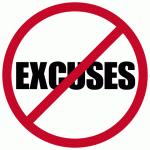 With the market plunging almost 20% in three weeks at its worst, you knew it wouldn't be long before some short term speculators were turned into long term investors!
Scott Kirsner of the Boston Globe has listed some of his favorite bear market rationalizations and bromides at Boston.com:
■Venture capitalists: "We are counter-cyclical investors.''
"Economic slumps are the best times to start a company.''
"We can invest less and own a bigger chunk.''
"We're a top-decile firm. We won't be hurt by a shakeout in the VC industry.''
■Angel investors: "At least the VCs won't be falling all over themselves to invest in my companies and cram me down.''
■Entrepreneurs: "We'll do better without so many me-too companies getting funded.''
"My entire net worth is wrapped up in this company. What do I care about the stock market?''
"We're developing a product that will disrupt the established players. There are always customers for that.''
"I don't regret turning down that $100 million acquisition offer last week. The IPO window will open again.''
■Employees "It'll be nice not to be distracted by all of those calls from recruiters offering me jobs at other companies.''
"I never wanted to sell any of my shares on SecondMarket anyway.''
■Investment bankers: "Without so many IPOs to manage, I'll get to spend more time at my place on Nantucket.''
Got any favorites of your own?