The violent trading of the past three weeks has finally triggered the infamous death cross on the SPX Friday: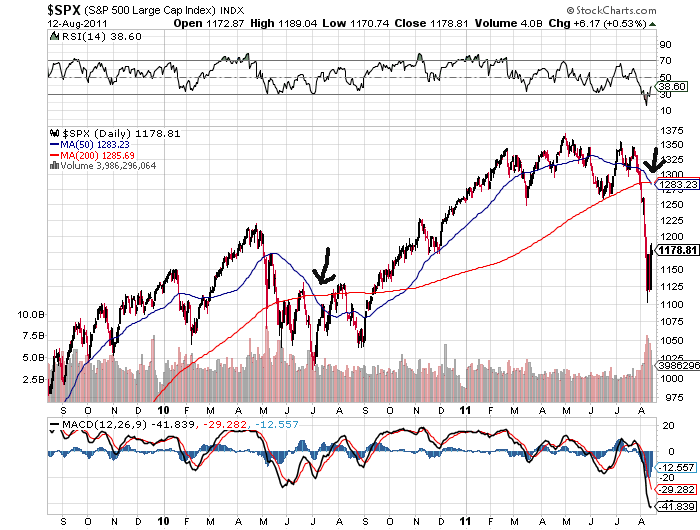 Death (and golden crosses), where the 50-day moving average cross over each other, are by definition trailing indicators. But how badly trailing are they?
Simon Maierhofer has done some nice research on this at Yahoo Finance. Looking at all instances of death (sell signal) and golden (buy signal) crosses on the S&P since 2000, he estimates that as a trading signal these crosses are still useful, though lagging, and typically have a risk / reward ratio of 3:1 in favor of the trader.
Here's a summary of Simon's research: