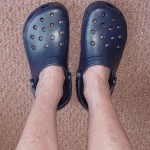 With Washington in what seems like pepetual turmoil, and the in what seems like . . . perpetual turmoil (although VIX has descended to 22.85 as I write this), at least Americans can take comfort in their nice comfortable shoes.
Earning season is in full swing, not that anyone focused on DC has noticed, and it has been especially kind to purveyors of casual footwear. Take a look at our old friend CROX: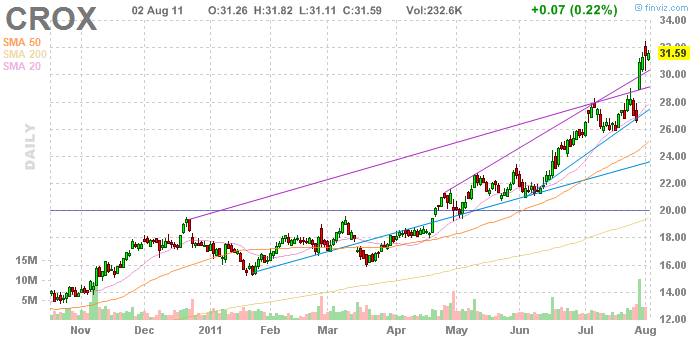 That's not a chart from a stagnating ecomomy, right?
A little less impressive chart, but with a big boost off Q2 numbers, comes from the good folks who bring us Uggs: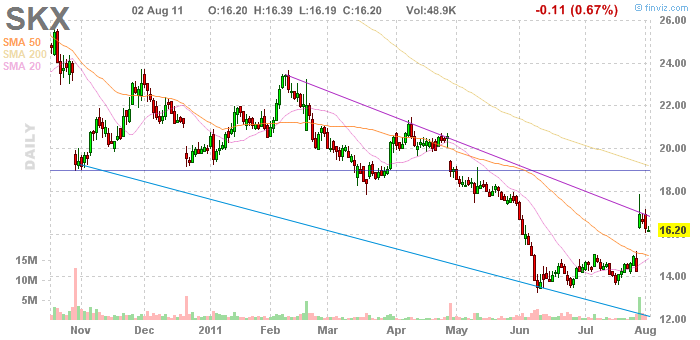 I guess no matter how bad things get generally, as long as our feet are well-pampered, things will eventually turn out OK!