Last year, the run-in to the Independence Day weekend proved to be the low point of the year. This time it's different, of course, with the markets making a big run over the last four days of the second quarter: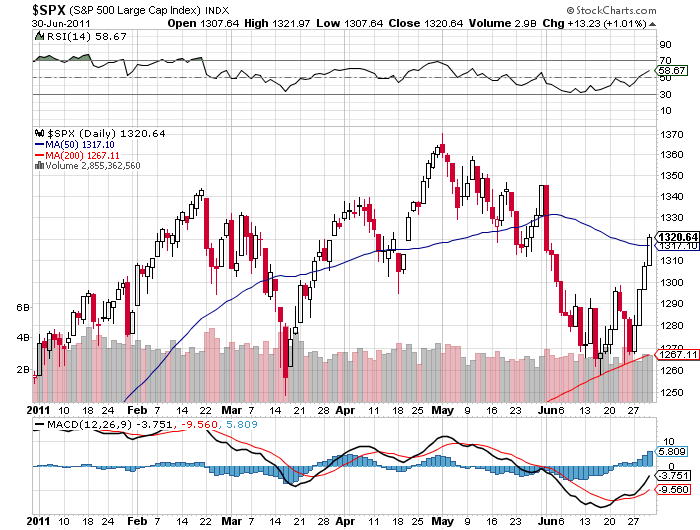 So let's simplify things:
The S&P is now up 4.9% for the year so far (and almost all of that due to just this week's trading).
Cape Cod Doug is up 27.3% for the year so far (trading mostly options, lately).
How are you doing in 2011? Remember, you can always improve your performance in the coming months.
Hope you have a great long Independence Day weekend!