It's nice to take some longer-term perspective every once in a while (or maybe all the time)!: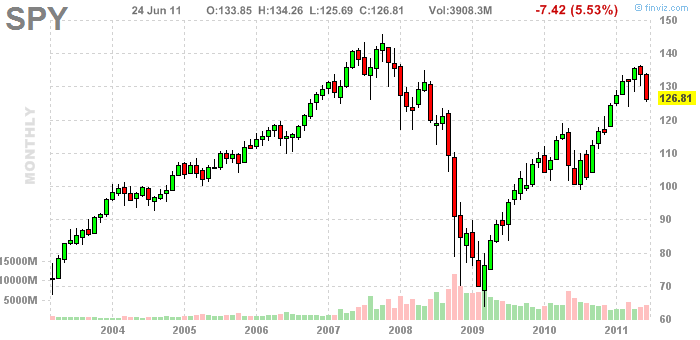 With that in mind, there is one level I will be watching this week — 1258, where the S&P 500 closed on New Year's Eve. I want to see if we "go red" by the half-way point or not.
As for the odds, I would peg it at about 65%-35% that we are still in the green at the end of June.