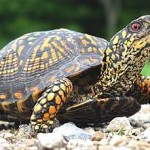 Is stock market blogging slowing to a crawl? Or am I just imagining things (again)?
Seems like some of my favorite bloggers are awful tardy lately. The once high-flying Market Speculator hasn't posted since March.
And the trader that I probably would most like to emulate (if we weren't supposed to "find our own style" and all that), Chicago Sean, has not only slowed his output, but in true blogger style, has written a blog post on slowing his output.
I wonder what, if anything, this means?