I take my lumps in public here, so its not red-boarding to point out the sucessful predictions (guesses?) when they actually do occur!
Thursday we briefly touched to 200 day moving average on the S & P 500, fulfilling my prophecy of May 25th that it would in fact be hit this summer.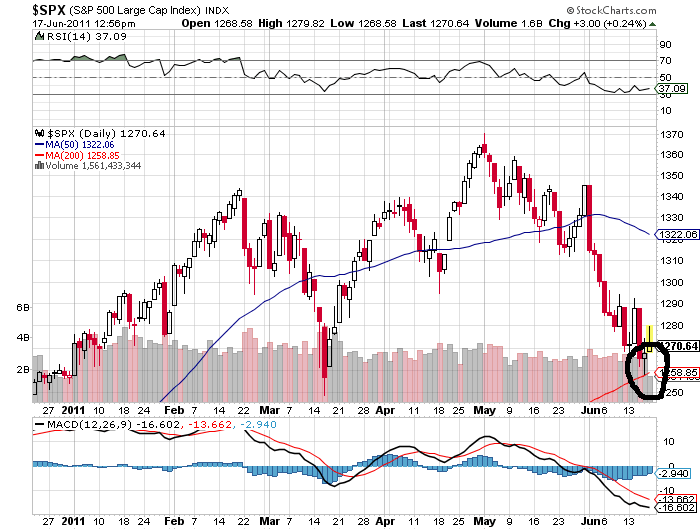 In May the 200 MA was at about 1240; yesterday's kiss was at 1258. If the market lurches sideways this summer, we could have many such crossings in the months to come!