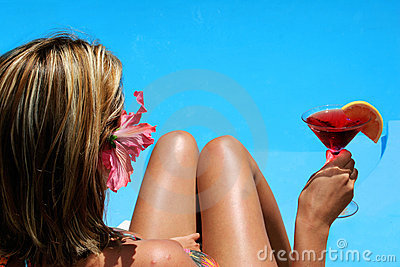 The term summer trading can mean almost anything to anybody — including the "sell in May and go away" notion that you shouldn't be doing it. (Head to the Hamptons, instead!).
What I'm looking for is essentially a minimalist approach to summer trading — something that will let me and my kids do our things, without tying the trader to a screen all day unless you want to be there, something that can be followed on the road with a minimum amount of checking up, but still something with a shot at increasing profitability and boosting my performance numbers. Hey, wouldn't everyone like that?!
What I hit on was a single trade that I entered Thursday morning. I sold 10 VIX July 25 calls for $1.55 each. These expire on July 20th. The trade is essentially a bet that the VIX will be relatively calm, and settle under 25 on 7/20. If so, I bank $1,550 (less commissions). If not, I potentially lose money.
Simple, eh? And buy the way, if it works out I would re-evaluate on expiration with an eye towards putting on the same trade in August. And there you have my summer trading; at most two trades.
VIX has been creeping up lately, but I think (and therefore have bet) that Armageddon is not due in July, and the VIX will gradually settle down. The only VIX option settlement figure so far this year was in March, at the time of the big, but temporary spike: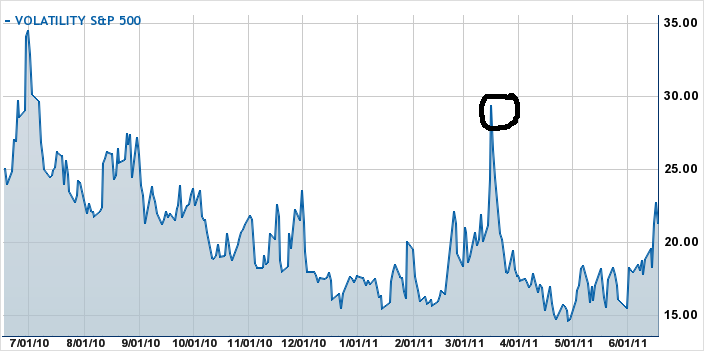 The March settlement figure was 25.14. Wouldn't like to see a repeat of that, but that is essentially the risk I'm willing to live with as we play poolside.
Since the July VIX options trade won't be completed until next month, you can essentially calculate my return for the first half of 2011 now: so far I've made 27.3%. For comparison, as I write this, the S & P 500 is up only 1.4%.