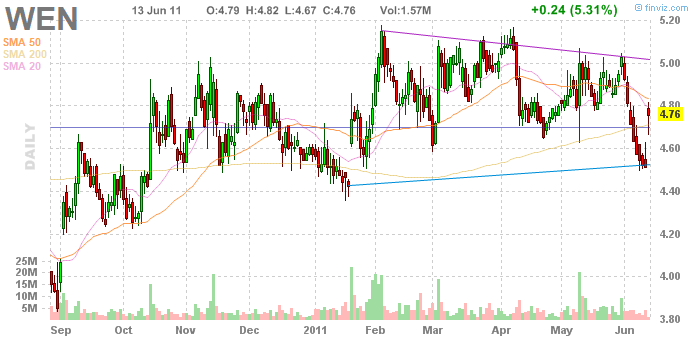 What's one burger joint to another? Technically, beleaguered Arby's is a roast beef place, but that apparently wasn't enough to keep it off the block.
Just a few years ago investor nelson Peltz controlled Arby's, and used that chain as a platform to acquire the larger Wendy's. The deal was finalized in October, 2008 — poor timing for the combined firm's stock price. Over the last three years it has rarely traded above $6, and usually under $5.
So now Wendy's has succeeded in shedding Arby's — selling the beef chain to another private investor, the Roark Capital Group.
The stock got a nice pop on the news this morning, but I don't see much upside in Wendy's as a long term investment — with or without Arby's.