In the upcoming stock market week, all eyes will be on whether the bulls can power prices through the year's previous top at S&P 500 1343: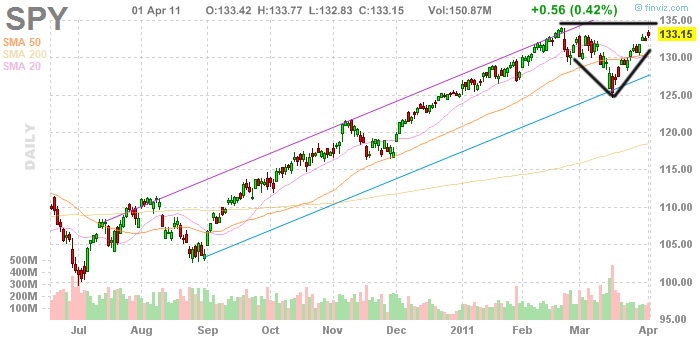 Failure to do this might result in the dreaded double top, one of technical analysis' most ominous signs. Of course reading charts to predict the course of the entire North American stock market, rather than individual issues, is a notoriously rocky undertaking.
But, as we enter the final countdown to the April earnings season, which gets underway in earnest next week, the battle between a new top and a double top will be on center stage.
My positioning is for a burst of chaos (via a call spread on VIX options), so I'll be rooting for anything except a slow grind higher!