The first quarter of 2011 is now history, and it was one of the best three month periods in recent history for the stock market, with the S & P 500 posting a 5.4% gain: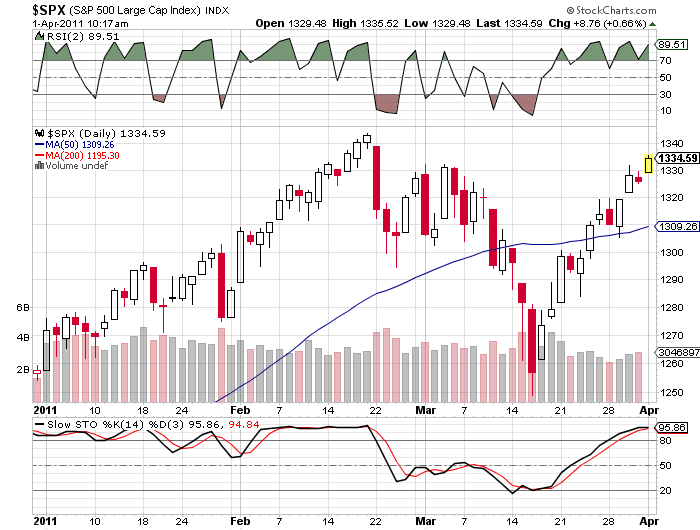 It was an even better quarter for my trading account. Right after the start of the year, I started moving into option trades, eventually gravitating towards trading VIX options, where I am essentially betting on volatility (or the lack thereof) directly.
The tweak in strategy has proven useful, as my account gained 25.3% for the Q1 (but not accounting for commissions).
There is, of course, no guarantee that this torrid pace can continue, but I'm looking forward to the next few months. With the April earnings season cranking up in a couple of weeks, I'll probably be able to smoke out some non-VIX, straight equity plays as well.
Remember, all my trades are shared with you here, nearly in real time, and you are never inundated with advertising when you visit this site.