The S&P 500 broke through the recent down trend line this morning, surprising many, including moi, who thought it had reached an overbought resistance point: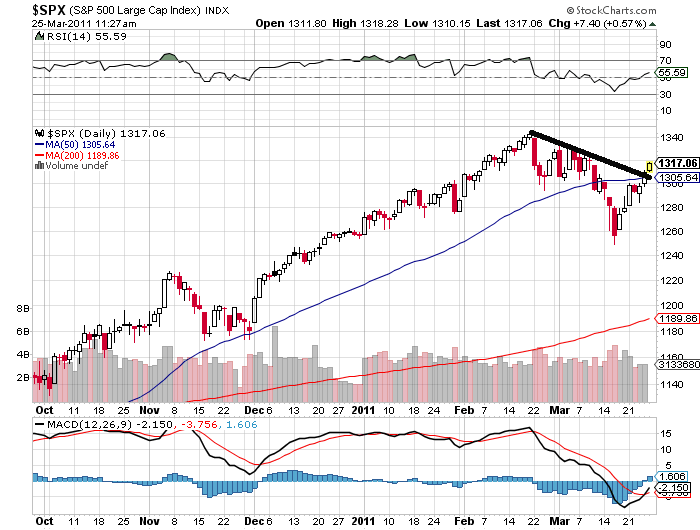 So is this a breakout or a fakeout? While only time, and the price action, will tell for sure, I took the opportunity to put on a small VIX option trade. The VIX fell to 17.26:


My trade is a call spread, meaning bullish on the VIX, which is generally bearish on the markets. We are rooting for chaos, in other words. Or, in this case, just a modest amount of confusion.
I purchased 5 VIX April 18 calls for $2.28 each. Against that I sold 5 VIX April 22.50 calls for $1.00 each. My total outlay is $640.00, as this is really just a modest lean.
After doing a few of these trades, I have come to discover I'm probably better off sticking to close-to-the-money strike prices, rather than shoot for the moon (and a massive spike on the VIX). Part of the consideration, too, is that April expiration comes up fast, and the VIX options expire even earlier, with April 12th being the last day to trade.