I just finished my first full year of trading on this site by closing out my April VIX put spread on the March expiration day. At the time I took the spread off (a little after 1 PM EDT), the VIX was about 23.75: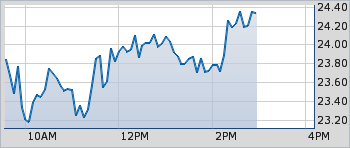 I sold my 10 VIX April $25 puts for $3.60, and bought back the 10 VIX $22.50 puts for $1.75, netting a $300 profit on the trade.
I'll post up a report on how the first year went a little later.