The carnage in Japan's got you down? Me, too. Not to mention I have to keep nervously watching the VIX, which I need to stay under 25 until Friday, and which is now sitting at 24 and change.
So instead of wallowing, lets take a look at the chart of an old (and sometimes maligned) friend on this site, Green Mountain Coffee: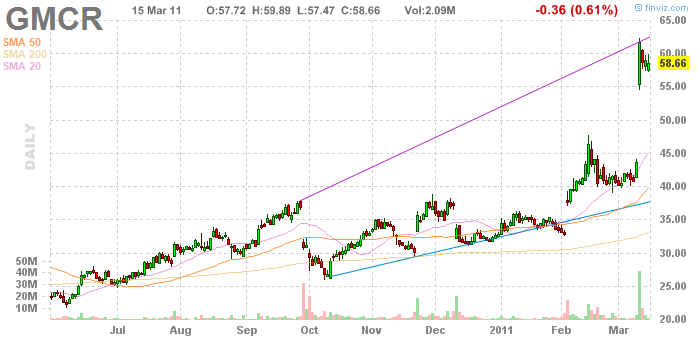 That massive gap of gaps in a stock that is pretty gappy anyway was due to last week's announcement of a deal with Starbucks to sell SB coffee in single-unit Kuerig doses. Would have loved to have some of those out-of the money $60 calls last week!
Those who gave up on this one in the dark days of last September are surely regretting it now.
Including me!