If I'm successful in my quest to double my stake in a year, a lot of the credit will go to the Cost Plus Word Market  trade that eventually panned out in November. Yes, I sold out too early, but remember, woulda, coulda, shoulda doesn't get it done . . .
Take a look at CPWM now: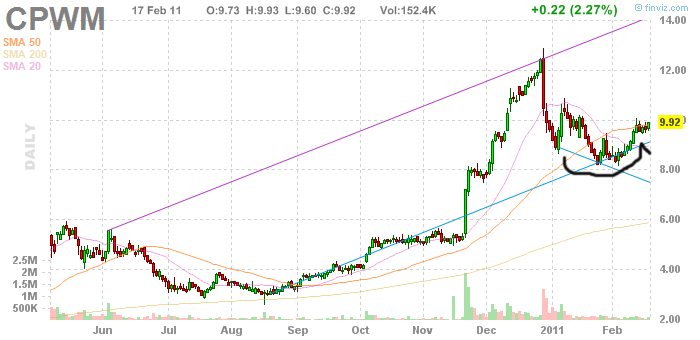 Promising, eh? Q4 earnings on the wicker wonder are due out soon, so be careful . . .