So there is rioting in the streets in Northern Africa, and the US market is soaring back to its post-crash highs,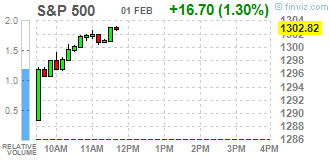 and volatility is again shrinking, with the VIX back down to 17.50 today: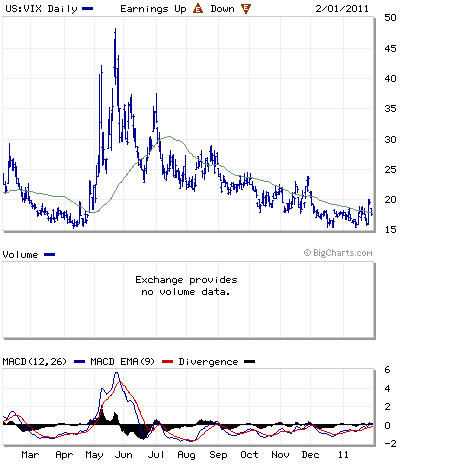 This is a good opportunity to bet that something — don't ask me what — will be brewing to spike that VIX number before March 18th, the one year anniversary of this site, and the time I am supposed to have made a free and clear 100% profit.
So with that in mind, I bought 8 March 22.50 VIX calls today, for $1.20 each. That's a total bet of less than a grand, which is part of my plan for bailing myself out of the BZQ trade.
My goal is to get BZQ back up to 18, at which point it is only about a $2,000 loss, with a concomitant spike in volatility making these calls profitable. As always, we shall see if this actually happens!