Well this is certainly a spectacular way to fill a gap!: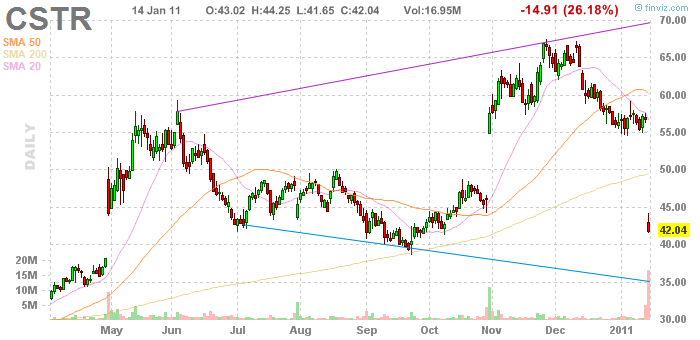 Coinstar's big Halloween gap up turned into horrors when it filled this morning on news of problems with its Redbox unit not getting the best films on time. The big question now is does anyone have faith that today's plunge itself will fill any time soon?
A few superheroes might be needed to pull that one off!