One of my most favorite places to go to pick up long term trading ideas is the 52 week low list. Its a short list lately, which means that those stocks on it are not only just popping new lows, but displaying extraordinary relative weakness as well.
This type of screening needs to produce a lot of discards, or you'll find yourself at the cleaners pretty quick, but there are sometimes gems in there as well.
Here are three of the present cellar dwellers:
First up is women's retailer Talbots: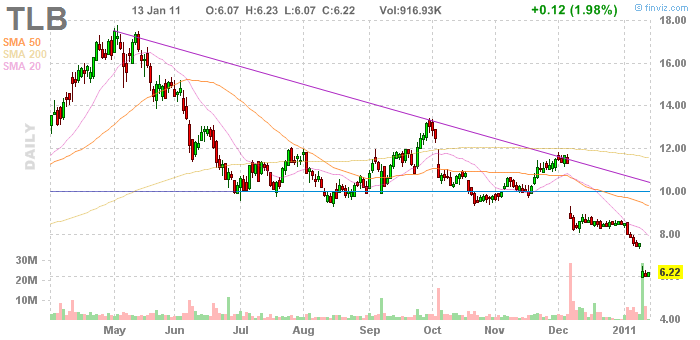 This chart is an eye-opener for gap traders as well as bottom fishers! A 50% slice-in-two since Black Friday is not exactly what retailers hope for. Obviously this one won't come around until there is some fundamental good news, but if that happens doubling your dough is in the realm of possibility.
Next up is Borders. A lot of what they sell is called books, which come in a convenient paper form in case you are interested.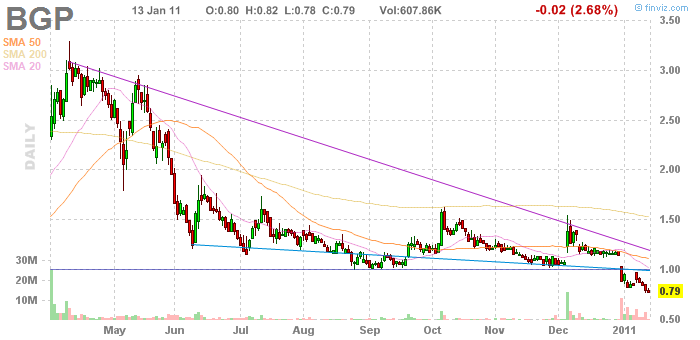 Some think that books are an old fashioned idea, and a doomed product. This stock is for those who take the contrarian view.
Finally, Martha Stewart. Spending time in a federal prison will surely change your view of adversity, but this is really one ugly chart: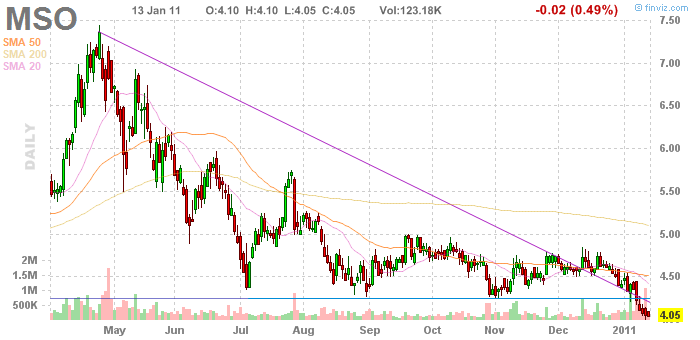 Price-to-book is only 1.66, but I would want Martha to reclaim at least one of her moving averages before being tempted to type in a buy order.