I have been following Supervalu for almost the nine month life of this site and finally took a bite this afternoon, and bought 1000 shares at $8.64: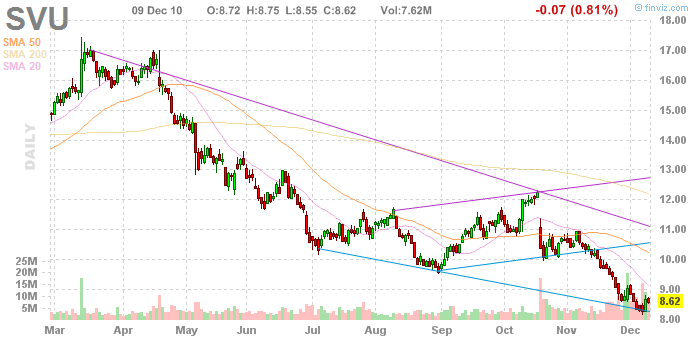 This supermarket chain was once considered a buy here at 13 last June, but has recently dropped onto the 52-week low list:
So I am now a proud owner of this train wreck, which made some minor news yesterday by selling a unit that makes software for retail management. The ever eroding market value has also sparked some takeover talk.
Basically, I am shooting to fill that big gap at 12, but this is a long term trade that made make or doom my effort for a 100% yearly return. If that knife stops falling, and a turnaround looms, I may have truly found a "Super Value" after all!