Has the stock market, the ultimate "body in motion," finally reached its proper resting point?
On the S & P 500, the highest intraday point reached in October 2007 was 1576.09, with the lowest recent reading in early March 2009 at 666.72:
That averages out to 1121.41, almost exactly where we are now after Moday's gap open!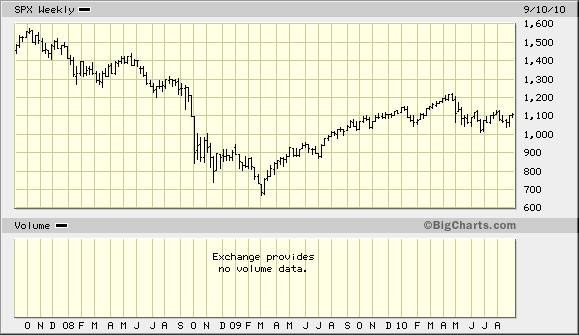 As for the calendar year 2010, we hit the peak in late April at 1219.80, and the low on July 1 at 1010.91: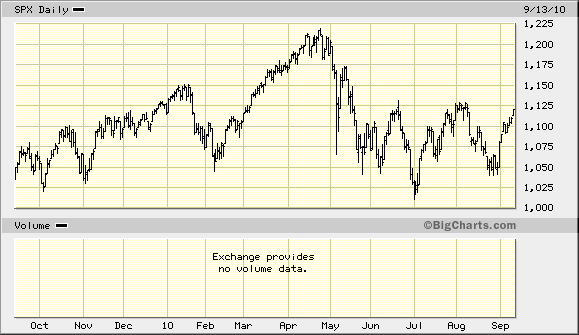 That's an average of 1115.35, also about where we are trading now, and exactly where we began the year!