Hi– back again after sort of a summer hiatus, with time at Cape Cod and bringing my daughter to college in Florida. Hopefully I wil be fresh for the challenge, and can reverse some of damage from losing positions in BZQ and CPWM.
One thing I noticed right away is that Gamestop now has a nice gap to shoot for again — if you're in the market for a bullish trade, that is: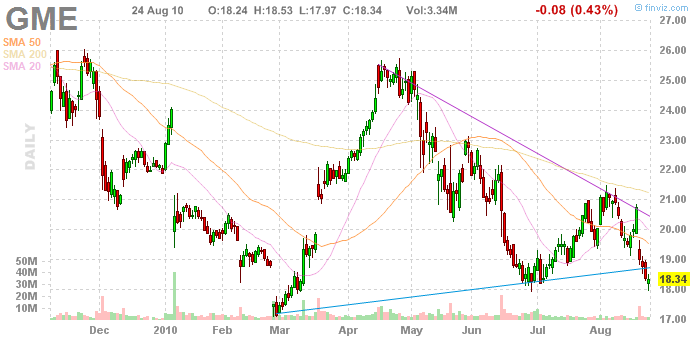 Right now, you can buy near the summer lows, and see if that gap near $20 fills quickly!