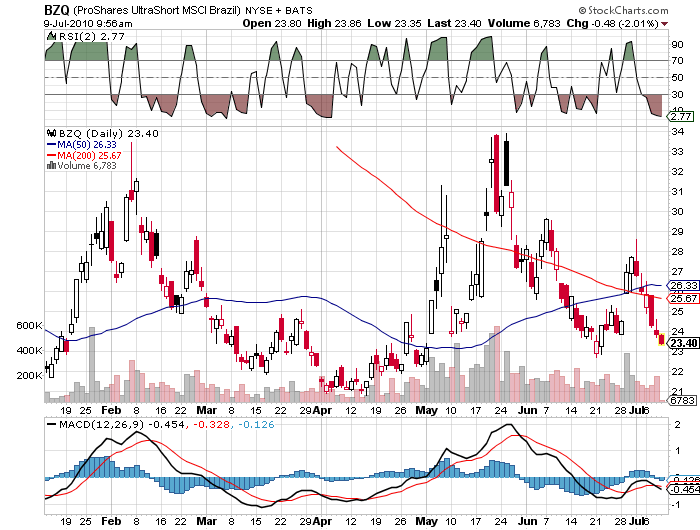 Why short Brazil now?
Well, there's that Golden Cross out there, an RSI (2) of about 2, and three gaps to the upside in just the last week begging to be filled. There's a clearly marked downside call-off point right under $23, too.
And, all those unemployed soccer coaches, too.
I picked up 600 shares at $23.22 this morning.