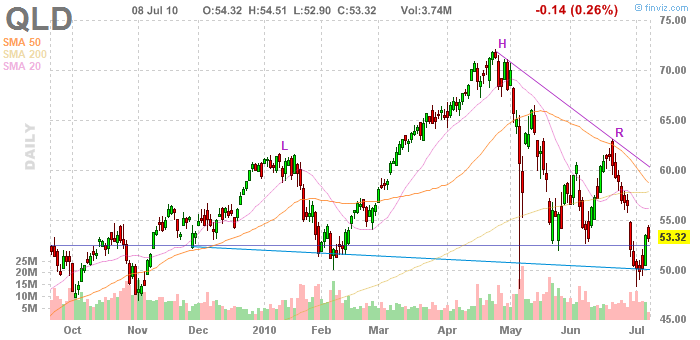 Trading is never an easy vocation, and when family crises intervene, things can get bad fast. Looks like that's whats happened here, as I let one trade get away from me, and the "go-to" QLD trade has once again been found wanting (it's negative for the year at this writing).
At any rate, I sold my 200 shares of QLD for $54.34 this morning; as the sell signal (RSI(5) over 50) actually triggered at yesterday's close.
A loss of $432, but I will keep plugging, (and posting as time allows).