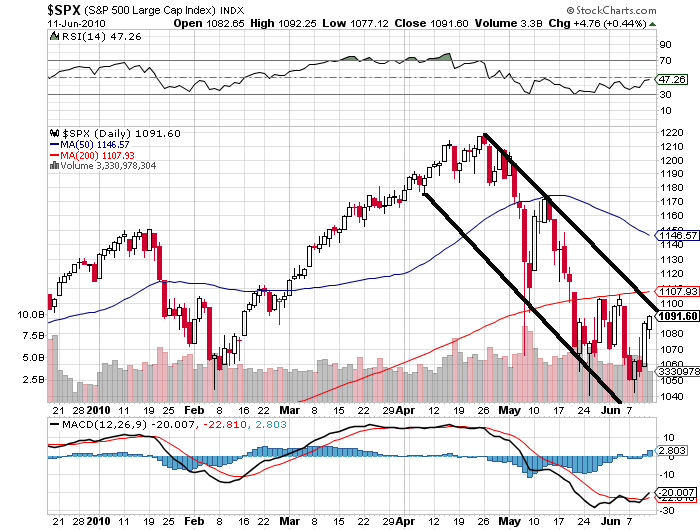 The seven week long downtrend in the S&P 500 remains intact even after the Thursday-Friday rallies last week.
Futures are higher prior to the open and there is a possibility that we could take out the trend at the close.
Front and center targets are the 200 day moving average at 1107 and that mid-May gap at 1115.
Hope you have a great week trading!