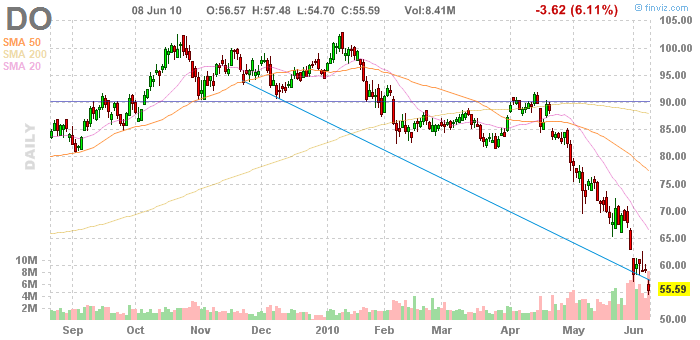 Talk about getting kicked while down — Diamond Offshore gets elevated to CNBC's stock of the day as Gulf spill failure fills the airwaves, and Goldman piles on with a negative analysis.
DO has an RSI(2) of 3.66 as we speak, but I would never buy something with no support whatsoever underneath it on the chart.
Bounce-hopers, beware!