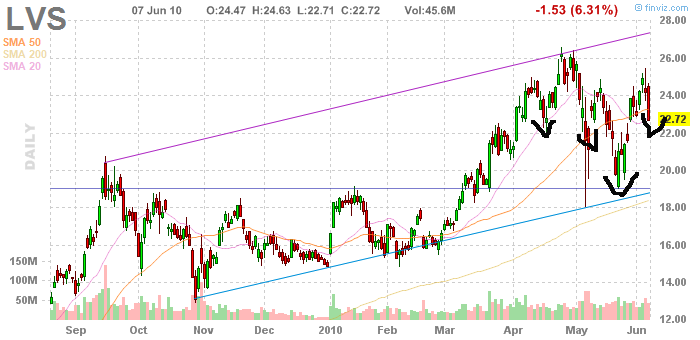 Many think playing the markets is nothing more than a form of gambling; you could choose to push the issue by trading "gaming" stocks such as LVS, which actually has extensive operations and plans in Asia.
Chart-wise, after Monday's beat-down, we are right in the middle of a wide trading channel, making any move in this stock more of a, errrr, gamble.
Those who want to jump in long will want to see the 50 day moving average quickly reclaimed, and will point to a mini inverted head and shoulders pattern forming since April; if so, this might make a good play on a breakout above $26.
A good stock to put on a watchlist until then.