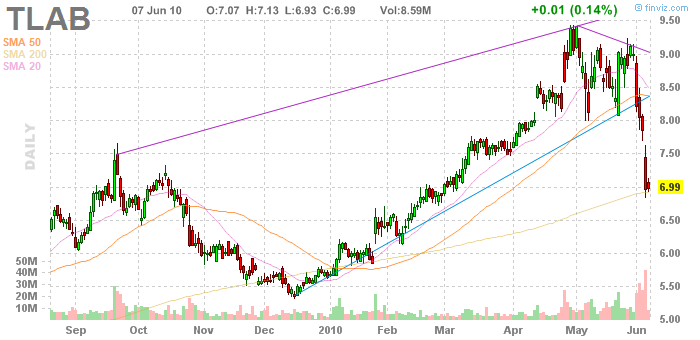 This chart is a good example of why investors shouldn't fall in love with a stock that has treated them well — the inevitable breakup can be nasty indeed!
A buyer of Tellabs around New Year had plenty to crow about, especially after their earnings report in April — but that gap filled in a single, awful day last Tuesday (June 1) and losing 22% in a week has to be bracing, indeed.
It will be interesting to see if this one can hold at the 200 day moving average, or if it will soon join the ranks of the completely broken.