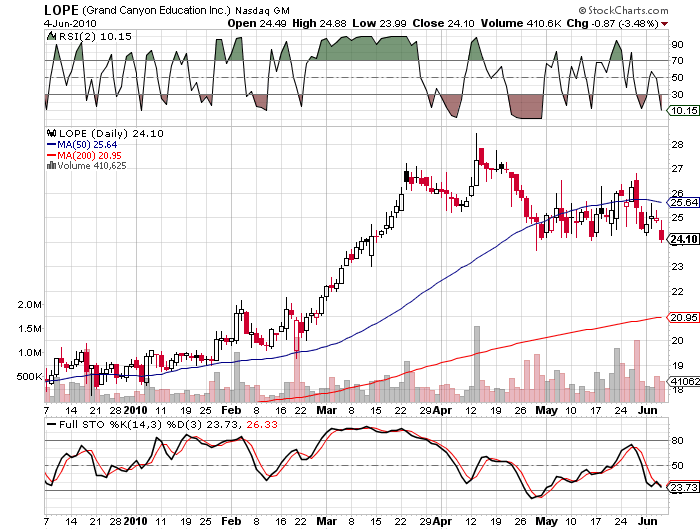 I should have waited until the end of the day to pick up my LOPE — looks like its hanging in there right above long term support at $24.
It was disappointing to see no late session bounce (in this issue or any other) but we can only work with what we have.
Have a great weekend and lets see if a Monday morning bounce will turn the LOPE and CPWM positions profitable. The overall market is not quite completely oversold with RSI (2) at 20; so a dip on Monday to test the recent lows near S & P 500 1040 also has to be prepared for!