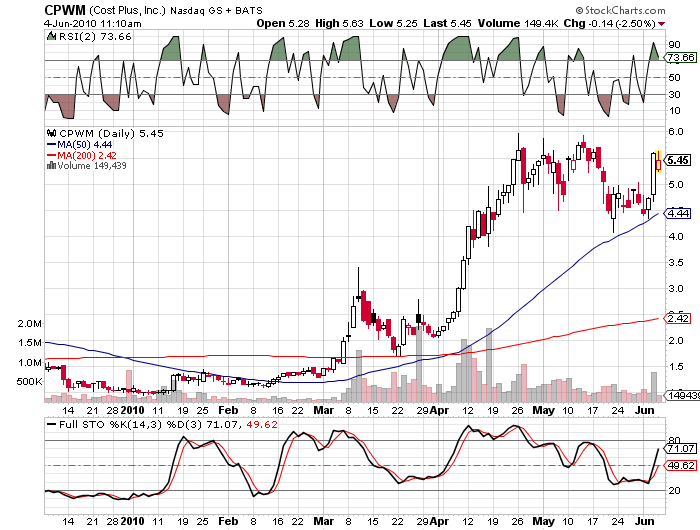 It took over an hour to get my limit order filled in this thinly traded issue (a West Coast discount store), but I wanted some more upside potential if there is a jobs report counter-bounce ….. maybe around 3:PM today, perchance?
CPWM was an idea purloined from Charles Kirk's subscription site the Kirk Report, where he shares several proprietary screens with his "members." A screen called "cream of the crop," for instance fingered this one. We will see if that proves prophetic, or if Cape Cod Doug gets skimmed instead!
This may take a bit longer than my usual trade to play out, as the goal is to break out over $6 up to say, $7, without violating the 50 day moving average, currently in the mid $4 range.