Back to the markets after the holiday weekend, and it's not too pretty out there already! Assuming you are the glass-half-full type that is. As I am relentlessly neutral, here is how I see the downtrend: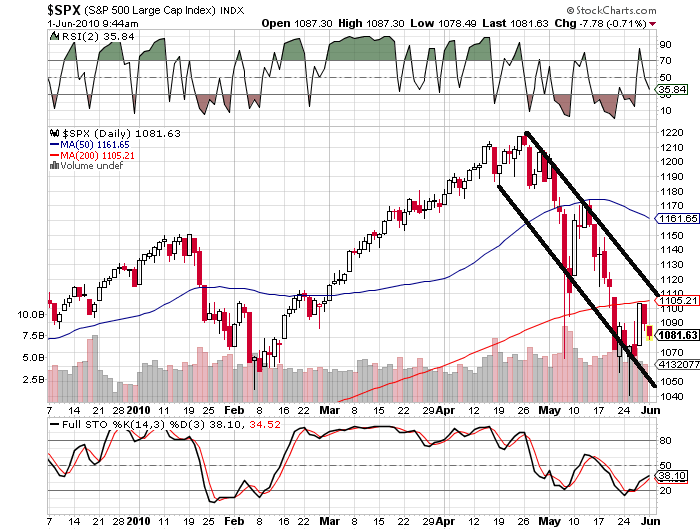 We are more than a month into the downside now, so this is not really a short, short term trend any more, but here is my basic take-away point: be very, very careful on the long side until you see the top black line taken out at the close.
Co-incidentally or not, this would currently mean a close on the S&P 500 of around 1115, or in other words a fill of the big gap down at the open on May 20th.
Good luck in the markets this week and be careful; Friday is another jobs-report day.