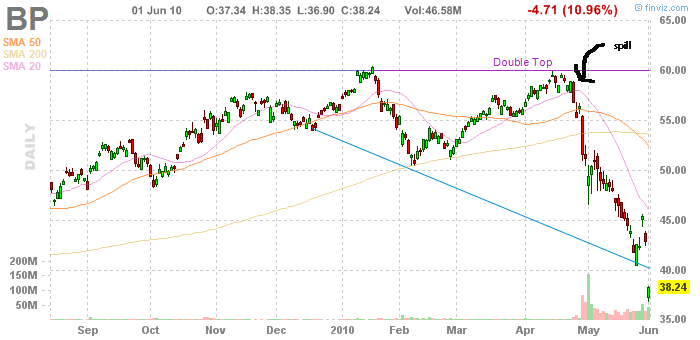 Fascinating chart of beleaguered BP, which raises the eternal question of whether fundamental or technical factors are primary in stock price swings. Obviously, BP has been dominating the news lately, with the latest failure to cap the Deepwater Horizon well causing another 10% haircut this morning.
But was a drop fated anyway by that massive double top? It was April 14th when BP tickled $60 on that chart — the rig blowout and subsequent oil slick hit the news on April 20th.
Technicians will love to claim they would have had you out on the 15th or so with BP's failure to make new highs.
After that the drop has been accelerated, shall we say, by corporate news of the very worst kind.