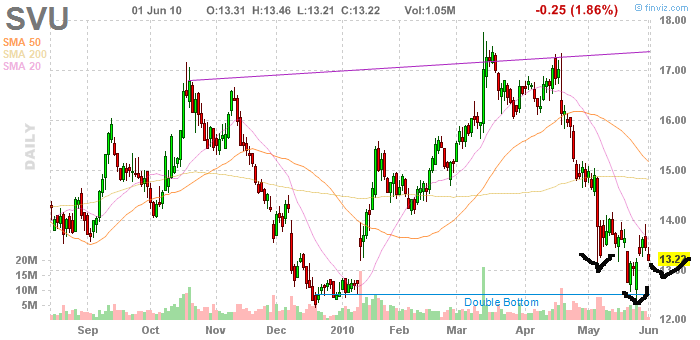 I like to take a look at this one every once in a while — supermarket chain and former takeover target Supervalu — and right now its looking interesting on the long side again.
We might see an inverted head and shoulders form to go with the double bottom — bullish stuff indeed, although the market as a whole isn't feeling well, and SVU is well under its 200 day moving average — usually cautionary signs.
I'll probably be sitting on my hands for a while with SVU (I've never actually traded it on this blog), but a break over $14 could yield a decent play with $15 as a target, and $13.70 as a stop. That way you get your 3:1 reward:risk ratio all lined up.