Lets take a look at Disney stock, on the heels of the news that two persons have been arrested for allegedly trying to sell confidential information on the company to hedge funds.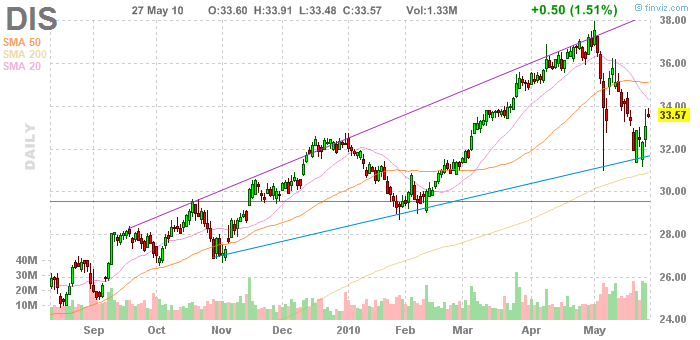 DIS looks like it followed the long Feb.- Apr. grind up in a typical fashion, fell victim to a rogue trade or two during the May 6th flash crash, then saw those lows tested for real recently.
Looks to me like a stock that sticks pretty close to major market trends, which would not typically give much of a valuable edge to anyone trading on inside information.