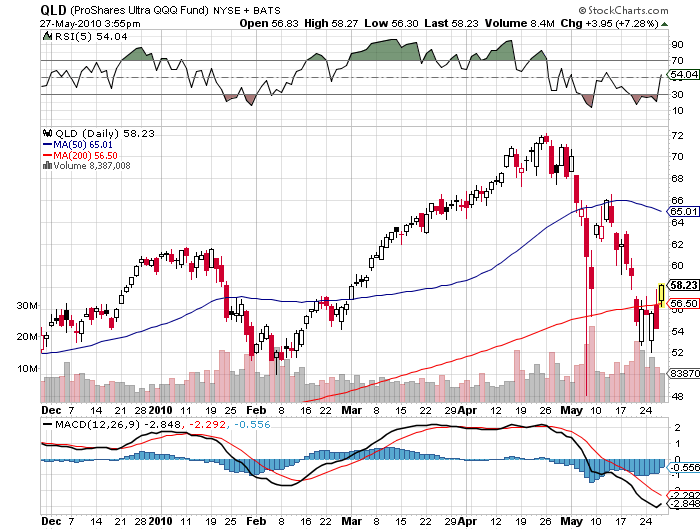 The exit signal (an RSI (5) over 50), on my "go-to" trade of QLD triggered this afternoon, so I sold out 300 shares at the close for $58.23.
The QLD trade has been a big disappointment so far. It is now 1-for-2 on this blog and a minor money loser, and 1-for-3 for the calendar year of 2010 to-date.
The buy signal is to purchase QLD at the close when its RSI (5) drops below 30.
Last year, this trade was 8-for-10 and up 42.7% without taking commissions into account.
So far this calendar year, the trade is off -2.1%, with the broad market S&P 500 average down only 1.0% for the calendar year.
But I still have a posted a 40% gain since starting this site, so the battle continues!