By my count, today's CNBC stock of the day Citigroup, was also stock of the day on April 19th; why not just make C the permanent holder of the crown, the stock of the day everyday?
It's not as if Citi offers a compelling chart for long positioned traders: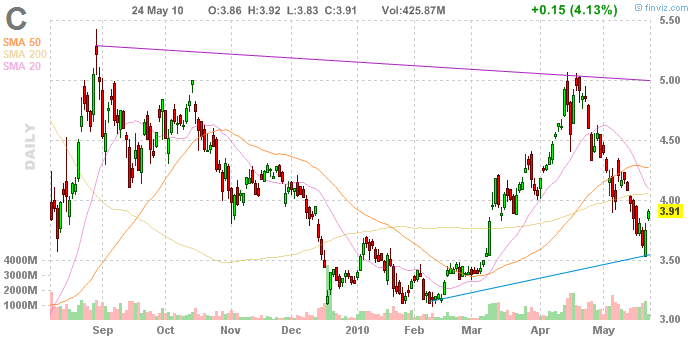 I plan on staying far, far away from that huge double top. As I posted back in April, Citi remains a long, long, long term buy for investors convinced on the ultimate soundness of the American economy and banking system. Meet a lot of those folks lately?