After surviving another wild week in the markets (I will be holding both MFN and QLD long positions over the weekend), it was interesting to find this nugget at Thomas Bulkowski's chart pattern blog: the sector with the worst relative strength is . . . drum roll please . . . alternative energy. Got my wondering what an ETF in this specialty looks like. Well, take a look at TAN: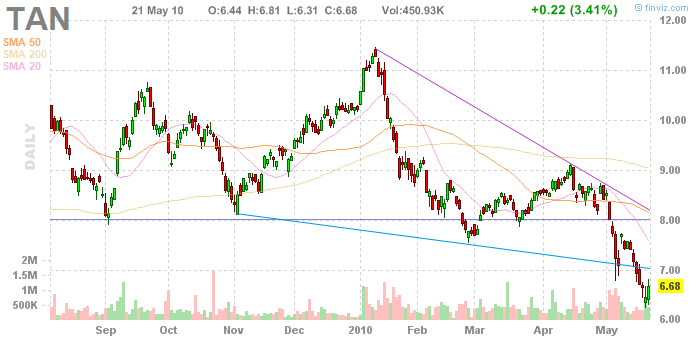 If that's not ugly enough for you, the specific stock noted was American Superconductor: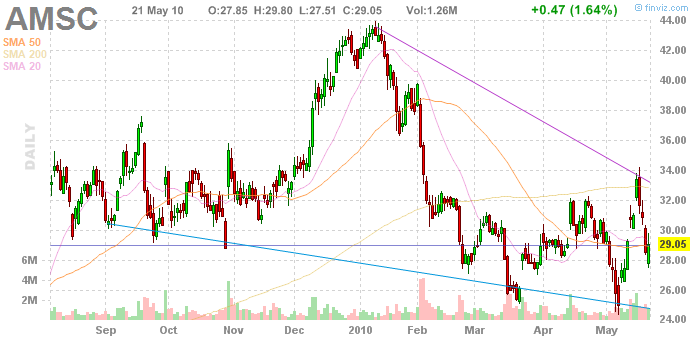 AMSC popped a bit today after beating earnings estimates, but we gotta root for a rally all the way to $37, and then watch the ultimate head-and-shoulders swoon play out!
Have a great weekend!