It was a crazy day here as I completely flipped my positions at the close.
First, I covered my 1,000 share MFN short at $9.15. Not as much as I would have liked, but I was away from my office for work and missed some of the best prices. I know, I should have had a limit order in, but those work both ways too. Anyway, this added $720 in profit to the till.
Then, the "go-to" trade in QLD fired again with a RSI (5) under 30, hence the swing! Here we go again . . . .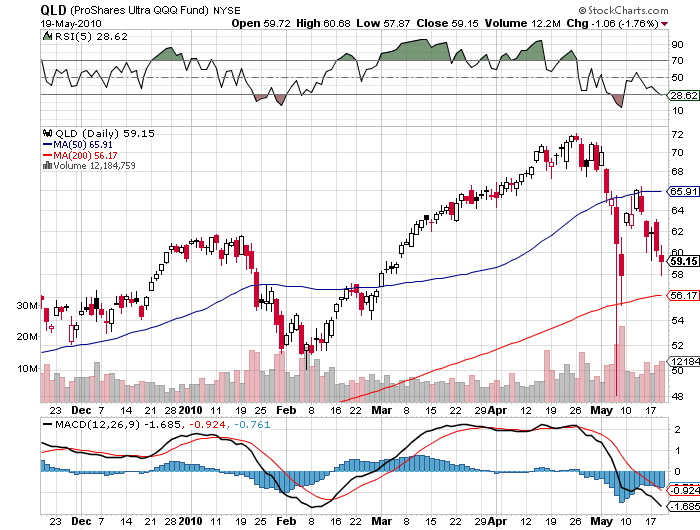 . . . . buying in to an unwell market without defined stops. With cash freed, I picked up 300 shares this time at $59.15. Notice that QLD (unlike the SPX) hasn't yet made a new lower low, or explicitly tested the 200-day moving average. I suspect I am in for a wild ride with this trade, stay tuned!