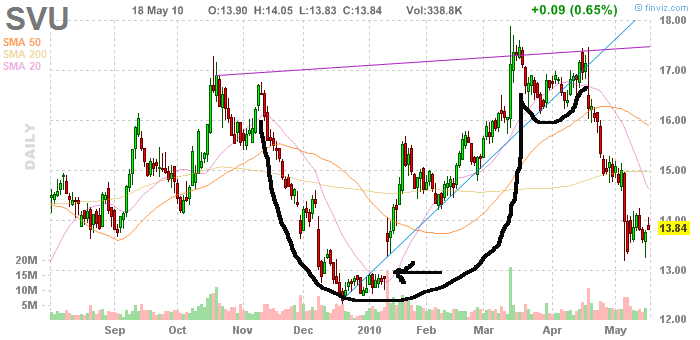 The last time I took a look at Super Value back on April 8th, it was a potential buy with a nice cup and handle formation forming. That obviously didn't play out! A good reminder to wait for upside confirmation if and when playing cup and handle formations — being early on the trigger can be brutalizing!
Now this stock is broken down technically and I have to wonder if there is a decent trade on the short side, trying to get that mid-January gap up from the $12.90 level to fill.
A tight stop just above last Thursday's intraday high (about $14.35) would make this an acceptable play for a minor gamble on the short side.