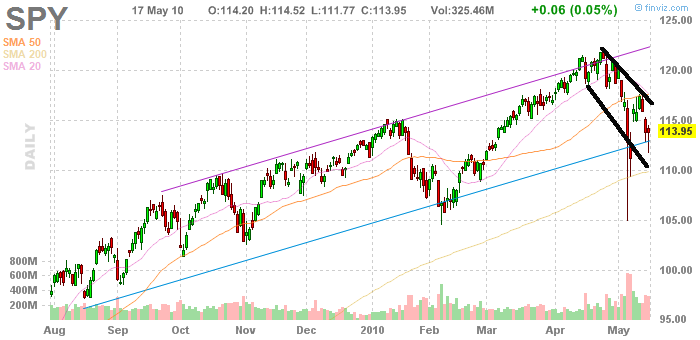 While many will argue that the market's uptrend is intact (blue and purple lines on the chart drawn above), I think shorter term traders should be paying attention to the downtrend channel drawn in black instead.
A very viable trading strategy would be to stay away from initiating long positions until that channel is taken out. Of course, the longer term uptrend may yet win out in the end, but by following the black lines, you may profit from a short-term dive, while still knowing when to close out shorts and swing to the upside.
And remember, we still haven't EXACTLY filled last Monday's opening gap yet — close, but no cigar!